Maureen
England
"I came to Susan on a whim. I was here on holiday with my sister-in-law. I came for reading and was so taken with her, I decided to come back for a healing. I didn't realize I needed her so much. She was honest and direct. She took the guilt I felt away and left me feeling Lighter which I have not felt for a long time. The pain and emptiness I have walked with all my life was gone! There are no words to describe this woman. She will stay with me a long long time. I can only thank you from the bottom of my heart Maureen England"
(Sept 9, 2022)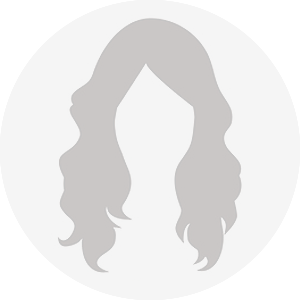 Paul
Vancouver
While visiting my parents who live on Saltspring Island I serendipitously walked by a poster of Susan during a walk in the village of Ganges. At the time I was undergoing a massive transition in my life exiting a 7 year relationship. I strongly felt I needed some new karma in my life to address a massive wound that I had been carrying since early adolescence as I took a photo of the ad and decided to reach out to Susan to heal. What I did not realize was at that moment of intention I had altered the path of my journey which would lead me directly on the Hero's Path where I would face and sleigh my final dragon and thus return to wholeness.
Susan is a master of holding a space for an individual to face their personal demons and re-emerge from each session full of vitality and vigor. For me the timing was perfect to meet and work with Susan. With Susan's incredible gifts I was able to finally let go and heal my own wounds, at now 53 years of age and been carrying this wound for over 30 years I have reconnected with the spirit I was prior to the wounds of shame and trauma damaged my heart, mind and soul.

Susan is a true healer in every sense of the word and I highly recommend seeking her counsel on all matters of the soul and spirit. All one needs is a strong intention to heal and the courage to move through the pain, Susan will then take you by the hand and guide you home.
I will never forget my time together with Susan and will be reaching out as my new life unfolds. The Hero's Journey awaits you with Susan and as they say: "Fortune favors the Brave." (Aug 30, 2022)
Purnima
Vancouver
"I travelled to the Salt spring in the first week of August. As I landed, I saw Susan's board and decided to give psychic healing a try. I was extremely stressed out with my work situation, and was seeking help.
Susan was very welcoming, and in first session which was one hour long she channeled to the root of my issues. She embodied my dad, as I was facing a deadlock in my relationship with him, which also affected other area of my life. The session was unreal and intense, and it felt like 5 years of therapy in one hour.
Post the session, it felt like 50kg off my shoulder and my heart opened up to life itself. I experienced a level of peace, love and joy that I never experienced before. I continued with more sessions, and the rate of change within me has been massive. I feel confident in being who I am. I have been able to embrace my complete self with love and respect like never before.
I can't thank Susan enough for all the impact she has had on my life. Before Susan, I never knew what psychic healing is and had my doubts. But, Susan is truly gifted with her abilities and has helped me breakthrough the deadlocks.
I would definitely recommend everyone to give this a try. Life is best lived with our hearts open." (Sept 3, 2022)
Karen B
Vancouver
"Susan is so intuitive and such a gifted healer. I found her at an interesting time in my life. I had been ignoring my intuition more and more everyday, looking for answers about what I am going through and how to manage my emotions effectively. She showed me how to find those answers within myself and I can say I have never experienced confidence and harmony within myself like this before. It is a work in progress but she has been an excellent catalyst in getting the ball rolling on turning that around. I suggested my mother to see her as well because she had been going through physical and emotional troubles herself and Susan was able to help her navigate the path to stability and acceptance as well. I can't recommend Susan enough, she has changed my life in the short while I have been seeing her ." (Aug 29, 2022)
A.P.
Salt Spring Island
"I have been working with Susan for over a year and she has been a big part of my personal transformation through her teaching, mentorship, guidance, and friendship. Susan has taught me how to elevate my consciousness and become an empowered creator, nurture my inherent gifts, and live a life of deep purpose and meaning. Susan shares her love so openly and is committed to being of service, and her dedication is what has created a trusting and safe relationship to heal within. Our sessions are very therapeutic and healing, and I highly recommend Susan to anyone who wants to become closer to their Higher Self and Spirit" (July 6, 2022)
Karl L.
Vancouver
"This retreat was a quantum leap forward for me in my journey to connect with and understand my higher self and true purpose. I was thrilled to be invited to one of the earlier sessions and the retreat did not disappoint.
The location was nothing short of magical. One of the highlights of the trip for me was sitting outside the log cabin sipping a coffee or mint tea and watching the sweeping fogs roll over the hills. Complimented beautifully by the calm quiet lake and serene rural setting. The food was comforting, delicious, and made with care. The meals were always an amazing time to decompress from a heavy load of spiritual healing. This retreat really pushes the boundaries of your physical body and mind through deep mediation and healing exercises. Being pushed to this threshold allows your higher self to emerge and take over. At least this was my experience. I'm sure the retreat offers something different for each person, but you can expect a profound awakening of some kind. I know that Susan has dialed in the concept even further since I took part, so I look forward to another retreat soon. "(January 2022)
Amy
Salt Spring Island
"I just wanted to say thank you again Susan.... my mom pushed me to go to counselling after my best friend passed but I wasn't open to it because I never benefitted from it before. This has helped me much more than any counselling session I've had in the past; I even left feeling better than coming in so thank you for that!" (Sept. 28, 2021)
Nathan
Vancouver
"Susan appeared in my life in April this year at one of the lowest points I've ever been in my life, not by coincidence, my relationship fell apart after 3 years with a woman that I loved with every fiber of my being, and I was on the floor, barely able to function. I have everything in life that I could ever hope and dreamed of, and more, and none of it mattered, because I was Soo damaged over the loss of her love. Susan helped to realize that it had nothing to do with her, and that a childhood trauma resulted in me having no love for myself and the emptiness and pain that I felt inside was the lack of love for myself not missing her. We did this within a month or 2, and since then has been a summer full of mind blowing discoveries and revelations one after the other, it never stops, I have grown more in the last few months then ever in my 38 year history on this planet, she has changed my life forever, my mind, body, and spirit will never be the same, every single day, week and month keeps getting better and better and the discoveries never end. I have never been more excited about life in my entire history, and nothing external has changed. Every day for the first time in my life, I wake up EXCITED, and FULL of energy, ready to conquer the world. ." (Sep 6, 2021)
R. S.
Gabriola Island
"Susan was absolutely wonderful and very accommodating. My mom and I had separate readings with her and we both left feeling seen, heard and inspired, with a deeper knowledge of ourselves and our paths. Susan has such a beautiful and comforting spirit, creating a safe space for us to open up. We would love to see her again soon. Thank you so much Susan ." (April 28, 2021)
Angela
Edmonton
"I was looking for answers to a number of life questions. I felt lost and anxious about my future, my love life and my career. When I found Susan on-line, I booked her for a reading. I liked her approach, which is to look deeper into your childhood, your traumas in this life as well as past lives and to channel my spirit guides who offered support & guidance. Susan's nine-week program lifted me out of the desire "to need answers" and enabled me to live in the moment. This has allowed me to have fun and to accept myself as I am right now and in the present. It was a gift, this course, because it allowed me to relax and to accept that I don't need to know "everything" right now! I am signed up for Part 2! ." (December 23, 2020)
G. & J.
Nelson
"We booked a session with Susan on a whim, as we have been trying to make a big decision in our lives and thought it would be useful. Rather than just telling us what to do, she gave us so much more by guiding us through our own feelings around the decision, and addressing some of the underlying issues, dynamics and energetic patterns that have been contributing. Susan was kind, loving and incredibly perceptive. We felt like our relationship and our individual characters were validated and seen. It was a beautiful experience." (December 7, 2020)
T.
Salt Spring Island
"Susan has a very loving, open energy that made me feel we could be friends right away. The guided meditation she brought me through was deep and i felt a shift after where the emotions and stories that were "gripping" me had loosened.
She spoke right to my soul to mirror my inner strength and give me faith that i can and will get through this hard time i am in. The followed up with sharing some guided meditations to use at home and a recommendation for a book. Thank you for your caring and solid presence in a time that i really need that support Susan." (October 6, 2020)
JR
Vancouver, BC

"I found Susan while I was visiting to Salt Spring Island. I felt called to connect with her and get a reading done and I'm so happy I did! She is an extremely gifted healer, honest, and direct and right away I felt like I could open up to her. She was able to tap into aspects about me and my life that were specific which made me feel very at ease that she's the real deal. Her kind and nurturing energy allowed me to relax and to receive the healing in such a profound way that after the session I immediately felt my energy expand, lighten up and had a huge emotion release. She guided me through a beautiful meditation to help heal wounded parts of myself and to come back to my inner warrior, my higher self. I am grateful to Susan and for the work that she does".

Love and blessings,
💜

(September 24, 2020)
S.D
Cobble Hill, BC
"Susan was a port in the storm for me and has been a strong steady support over the last 11 months going through the separation of a 31 year relationship. I had a phone reading where I was told the bold face truth of the situation between me and my ex partner. I can tell you I did NOT want to hear what the spirits had to say. After the reading I was paralyzed with fear. And the spirits even said they could feel my fear during the reading. However, I needed to hear it so I could detach and move on. My partner and I had outgrown each other and could no longer help each other grow. Not easy to hear but in my heart and soul I knew it was right and necessary to move on. The spirits also saw happiness and love in my future so I did my best to focus and hang onto that! I recorded the session and wrote it all down so I could refer to it over and over again when I felt I needed a reminder. Susan always makes herself available via text if I have a burning question. And if I needed more support I would book another session to get through another rough patch. Susan has your back, really cares, is encouraging but make no mistake she tells it like it is (whether you want to hear it or not lol). I appreciate that very much. Susan is the real deal. I would highly recommend a reading with her for whatever challenges life throws at you." (August 17, 2020)
R. (reading by phone)
Doctor/Vancouver
"Good Morning Susan,
I want to express my sincerest gratitude for last night's journey. I just did a morning intuition guided meditation & I feel like a different woman. You were right. I felt the dramatic shift & nothing is more apparent than my purpose & light & need to surrender." (August 8, 2020)
M.G.
Salt Spring Island
Susan helped me with some bigger questions when I really needed it. I feel she is a generous, kind, and gives solid intuitive counsel. Thank you Susan! (February 26, 2020)

Tina S.
Salt Spring Island
"My session with Susan was profound. Walking away from it felt that we had had a deep discussion of my innermost issues, but I had said barley anything throughout the entire session. Susan held a space that was nurturing, safe and comfortable. I really appreciated the way that she was solution focused and did not dwell in the past, but offered space to resolve issues that came up in an efficient, non-dramatic and positive manner. Susan's psychic abilities ring true to me. I resonated with everything she told me of my past and my present, and through this trust, I do believe the vision that held about my future state of being will be accurate. I truly felt resolution and Susan offered me a glimpse of a peace that I hold onto in times of stress" (February 7, 2020)
Lizzy J.
Ladysmith
"I prayed for a Miracle and then I met Susan at the Farmers Market , Susan's gift as a medical intuitive woke me up to make healthier life choices which literally saved my life. 🙏💞🤗 I feel so blessed and grateful I met Susan 🙏 She is my earth angel 👼 💕"
Lizzy J.
(Oct 30, 2019)
S.E.S
Nanaimo
"As soon as I met Susan I felt a strong trust in her and an instant response to her healing energy. She radiates compassion. I felt ready to share my story with her on first acquaintance and, as a very private person, this is just not like me.
In our healing session Susan took me on a soul journey, the effects of which are still reverberating powerfully in my life. I feel more complete since this healing and am more myself - and there is so much more of myself. My family members have also benefited and I don't mean only emotional healing but also physical healing.
I was asking for a miracle and Susan's connection to Spirit made this possible.
Susan combines shamanic healing, channels energy, and uses her counselling, psychic and mediumship skills in a healing session like nothing I have experienced before. Who knew that tucked away on Saltspring Island was a healer quite like her! I am so grateful to have met her. I do feel I was led to her at the exact right moment in my life. Thank you Susan." (Sept 17, 2019)
J.J.
Salt Spring Island


"Each time I have a session with Susan a powerful space is created that flows into my body the space is a place of high energy and high consciousness that I can feel with my heart and in my interaction with my world. I have recommended Susan to several of my friends and they felt this shift as well. I highly recommend this unique and wonderful experience." (July 6, 2019)
Terrie S.
Saskatchewan
"Susan was able to tap into my guides and angels to provide me with guidance and insight into my life. She is very sincere and positive, I found her empowering. She is a truly gifted individual that is able to share very important and accurate information. I would highly recommend her if you need guidance or spiritual direction."(May 19, 2019)

A.T. Vancouver
"On an impulse, my partner and I saw Susan together at the Salt Spring Island Saturday market. What began as a casual question resulted in a very loving, supportive, clear and highly intuitive psychic reading and discussion provided through Susan. Both of us are still reeling from and sitting with the many Insights provided, as well as some unexpected messages from our guides. Most remarkable was how deeply the reading rang as true for both of us, and Susan's interpretations were very illuminating as well. I would highly recommend a reading (and more!) with Susan" (May 15, 2019).
A. M. Pender Island
"My session with Susan was a deep meditative state which left me feeling the love of spirit for the rest of the day. The messages from spirit were helpful and full of gentle loving guidance. I highly recommend a session." (May 13, 2019)

Kimberley S.
EA Teacher - Vancouver
"Susan is an incredibly gifted and compassionate healer. She came into my life when I was going through a difficult divorce and betrayal and I worked with her to heal limiting beliefs and patterns that had created my circumstance. Her intuitive abilities and guidance enabled me to move past my pain and into excitement about creating a life by design. Words can't express how important she has been to me on this journey. She has been my angel and I feel so blessed to have her I'm my life. " (April 7, 2019)
Sara G.
IT Consultant - Vancouver

"Susan is incredible. She comes with a strong positive energy and had the ability to feel what I needed before I even knew it. Susan is responsible for helping me be more aware of my ego and has helped to re-establish important relationships during a major shift in my life. I am forever grateful for Susan's support, guidance and friendship." (January 17, 2019)